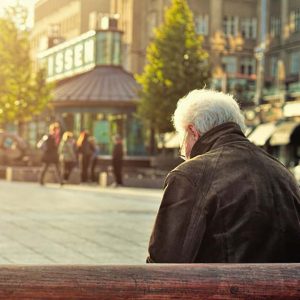 Looking after your mental health
---
We are sharing with you below an article prepared by Lifeline Australia. Options for seeking help are provided at the end of the article.
The outbreak of the coronavirus COVID-19 has impacted people in varying ways on an international scale. It is understandable that during times like this, people may be feeling afraid, worried, anxious and overwhelmed by the constantly changing alerts and media coverage regarding the spread of the virus.
While it is important to stay informed, the following are some mental health and wellbeing tips and strategies to continue looking after ourselves and each other during these difficult times.
Manage your exposure to media coverage as this can increase feelings of fear and anxiety. Be mindful of sources of information and ensure you are accessing good quality and accurate information. We have provided some links below.
Follow a "calm yet cautious" approach – do you best to remain calm and be mindful not to contribute to the widespread panic that can hinder efforts to positively manage the outbreak. Ensure you are following directives issued by the government, medical advice and observe good hygiene habits.
Show compassion and kindness to one another – these times of fear, isolation (both physical and social) and uncertainty are when it is most important that we strengthen our sense of community by connecting with and supporting each other. Remind ourselves that we can manage this much better together in solidarity, and that COVID-19 doesn't discriminate – it can affect anyone regardless of age, gender, nationality or ethnicity.
Actively manage your wellbeing by maintaining routines where possible, connect with family and friends (even if not in person), staying physically active, eating nutritious foods and seeking additional support by contacting Lifeline or further professional support as required.  


Strategies to cope with social distancing, self-isolation or quarantine
Going into a period of social distancing, self-isolation or quarantine may feel daunting or overwhelming, and can contribute to feelings of helplessness and fear. In addition to the above, we encourage the following;
Perspective – try to see this time as unique and different, not necessarily bad, even if it something you didn't necessarily choose

Connection – think of creative ways to stay connected with others, including social media, email and phone

Be generous to others – giving to others in times of need not only helps the recipient, it enhances your wellbeing too. Is there a way to help others around you?

Stay connected with your values. Don't let fear or anxiety drive your interactions with others. We are all in this together!

Daily routine – create a routine that prioritises things you enjoy and even things you have been meaning to do but haven't had enough time. Read that book, watch that show, take up that new hobby.

Try to see this as a new and unusual period that might even have some benefits.

Limit your exposure to news and media.

Perhaps choose specific times of day when you will get updates, and ensure they are from reputable and reliable sources.

To continue reading please visit https://www.lifeline.org.au/get-help/topics/mental-health-and-wellbeing-during-the-coronavirus-covid-19-outbreak
Where to turn when you need personal help
We understand that some of you are currently going through a very difficult time personally so we have provided some options for help and support.  We urge you to contact them if you need assistance.
Options for help

Beyond Blue
1300 224 636 - www.beyondblue.org.au

Lifeline13 11 14 - www.lifeline.org.au



Headspace
1800 650 890 - www.headspace.org.au
Kids Helpline
1800 551 800

Mindspot
1800 614 434 - www.mindspot.org.au

1800 RESPECT
1800 737 732 - www.1800respect.org.au

National Debt Helpline
1800 007 007

National Coronavirus Helpline
1800 020 080

Centrelink
https://www.servicesaustralia.gov.au/individuals/subjects/affected-coronavirus-covid-19
This information and any advice in this website is of a general nature only and does not take into account the objectives, financial situation or needs of any particular person. It does not represent legal, property, tax, credit or personal financial advice and should not be relied on as such. You should obtain advice relevant to your circumstances before making decisions in relation to any matters discussed. You should obtain and consider the Product Disclosure Statement for any product discussed before making a decision to acquire that product. The case studies are hypothetical, for illustration purposes only and are not based on actual returns. You should seek specialist advice from a tax professional to confirm the impact of any advice on your overall personal tax position. Taxation information is based on our interpretation of the relevant laws as applied at the date of this communication. Nothing in this website represents an offer or solicitation in relation to property, securities, investments, financial services or credit in any jurisdiction. While every care has been taken in the preparation of this information, it may not remain current after the date of publication and Cotter Financial Group and its related bodies corporate make no representation as to its accuracy or completeness.